Below are a few yoga and wellness events in the East Bay Area, followed by the latest Yogapedia podcast and a good read from the Greater Good Science Center.
Bay Area Events
May Day Yoga Dance @ North Berkeley Library
Wednesday May 1, 11:00 AM-12:00 PM
North Branch Berkeley Public Library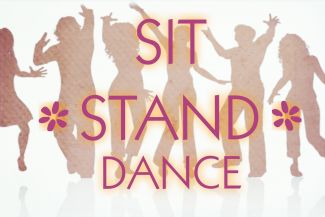 Please join Angela, an instructor from Big Yoga Life, for a very special May Day version of
Sit Stand Dance
, a fun new event that blends meditation, yoga and dance. We will start with a brief meditation, chair yoga (sitting and standing) and then moving our bodies in a free-flow dance. You will have the option to sit down and pause at any point during the event. Our main focus be about your own personal experience with movement and what feels good to you to move.
These take place the first Wed. each month,
11:00 AM-12:00 PM
.
FREE! Sponsored by the Friends of the Berkeley Public Library
---
Yoga for UC Berkeley Staff
Friday, May 3, 12:10 – 1 PM
251 Hearst Gym, UC Berkeley Campus
This is the final class that I teach for UC Berkeley faculty and staff during the spring semester, but I'll be back in the fall! Come early and you'll get to try  aromatherapy oil to relieve stress. Please bring your own yoga mat as our supplies are limited. We'll breathe, move, meditate, and relax.
Reminder: Bring your passport to have the last square stamped for the Yoga Passport Challenge prize. Get a bonus entry for filling out the evaluation that is emailed to attendees after class.
If you can't attend my class, stop by Llamapalooza, details below!
---

Llamapalooza 2019
Friday, May 3, 12 – 3 PM
Memorial Glade, UC Berkeley Campus
I have to admit, I love working at the University of California Berkeley, in part because of the fun events like this! The llamas are brought to campus each semester to help students de-stress during finals. They're gentle, majestic creatures that are well cared for by their shepherd and student volunteer handlers. It's really fun to see them walk around the lawn with students taking llama-selfies. This is for the benefit of students, but it is open to anyone on campus. If you want to enjoy a fun Berkeley day, get some takeout lunch and have a picnic on the steps of the library or in the shade of the trees on the east up-slope of the lawn. Read more about it on the Facebook event.
Hosted by ASUC Office of the Academic Affairs Vice President.
---
Family Yoga @ Claremont Library
Saturday, May 4, 10:30am-11:00am
Claremont Branch Berkeley Public Library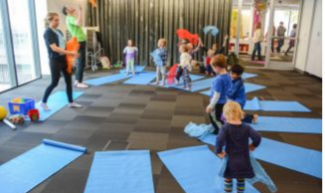 This looks great if you have little kids. Kids and their adults make animal sounds, jump, experiment with breath and stretch. Learn yoga and mindfulness tips. Siblings welcome! Please call 510-981-6280 or visit  www.berkeleypubliclibrary.org.
Additional dates: June 1, 2019, and every first Saturday from 10:30 – 11:00 AM.
---
 
Wanderlust San Francisco
May 4-5, 2019
Golden Gate Park, San Francisco, CA

An evolution from Wanderlust 108 of years past, Wanderlust San Francisco offers the full range of Wanderlust Festival experiences: 50+ classes per day led by premiere teachers in yoga and meditation, a wide variety of expert fitness instructors and activities, and a full lineup of inspirational speakers, all in a premium festival setting featuring local foods, craft vendors, healers, live music and more. Fill your days with classes and experiences in our beautiful tented venues and our sprawling festival grounds.
---
Mother's Day Restorative Yoga Mini-Retreat with Hot Stones & Aromatherapy with Anne Gregory & Stephanie Zolna
Sunday, May 12th 2pm – 5pm
Yoga Kula Berkeley

Join us this Mother's Day for a blissful afternoon of peace and restoration. Treat yourself or that very special mother (or loved one) of yours to this nourishing, restorative yoga practice. This deeply relaxing, luxurious workshop is a perfect gift to your mama, your best friend, or yourself! We use the term mother loosely, as we know mothering can take place in many settings and forms. You and all of the "mothers" in your life deserve this gift! All are welcome!

For extra merriment, I will be assisting at this retreat! 🙂

Cost: $50
Please click here for more information and registration
---
The Holistic Chamber of Sound in Oakland
Thursday, May 16, 7:30 – 9:30 PM PDT
California Ballroom 1736 Franklin St., Oakland, California 94612

This is a beautiful concert that brings you to your deepest state of meditation. During the event, participants lie down and are bathed head to toe in sound— it's a very hypnotic, ethereal experience. You will come away with a clear mind, and a deeper appreciation for the wonder of sound. Recommended for people who have trouble meditating, or feel like they just "can't get there." Please arrive between 7:30 and 7:45. This venue is perfect for public transportation— right next to the 19th st Bart Station.

Hosted by Sound Meditation Presents and California Ballroom
See more details at: https://www.facebook.com/events/434500887378862/
---
Yoga Basics for EveryBODY: Body Positive Yoga with Megan Rose Woolever
Sunday, May 19th 2-4pm
Yoga Kula Berkeley
This body positive class is for people who normally look at the proverbial "yoga body" and think "nope, no way, not me."
In this class, we will celebrate all our bodies in their various shapes, sizes and abilities, while practicing some gentle, liberating yoga poses that get you feeling relaxed, uplifted and at home in your body—just as it is!
This class is great for beginners, or for people who want to learn great ways to modify poses for your body's needs. Wear something comfy that you can move around in easily—no spandex required!
Cost: $30 before/ $40 day of
Please click here for more information and registration
---
SAVE THE DATES! And some cash!

Yoga & Astrology for Summer Alignment
Saturday, June 1, 1 – 4 PM
The Green Yogi
1642 Martin Luther King Jr Way, Berkeley, CA 94709
I just learned about this special event with two of my favorite yoga teachers! Nicolette Tura of The Illuminated Body is teaming up with Elika Aird of Blissful Bodies Yoga to bring you a remarkable experience that will leave you feeling all sparkly and ready to Rock Your Best Summer Yet!
Align with the power of Summer in a safe space to unleash all of the parts of you! When we can embrace the marvelous and the messy and love all of it….that is the true definition of self-love. Learn about the current astrological energies supporting women to rise up to their boldest most authentic versions of themselves. Experience vibrant wellness offerings including: a revitalizing and juicy yoga practice, guided meditation, dance and journaling.
Price: $50 Early Bird | $60 Week of event
Register now
Nicolette will be joining forces with Anne Gregory for a Yoga & Hot Springs Getaway in the Sierras! Details below…
Reignite Your Bliss: Yoga & Hot Springs Getaway
October 4 – 6, 2019
Sierraville, CA, USA
Join Nicolette & Anne for a weekend of yoga, meditation, astrology and soaking in the healing mineral waters of Sierra hot springs, which have been used for renewal for centuries. Step back from your daily routine and retreat to this sacred land to strengthen your practice while relaxing and rejuvenating your body and mind. 
Surrounded by the forest, healing waters and supportive community, we will come together to nourish our bodies with alchemized yoga asana practices, purposeful pranayama, astrological insight, Yoga Nidra and delicious, organic meals. Sierra's powerful healing waters and peaceful environment provides the perfect setting to reconnect with yourself, renew your spirit and reignite your bliss. 
Packages start at $460
Deposit: $199
Learn more and register
Online Freebies
Yogapedia Podcast Series by Saraswati Clere
Listen to The Yogapedia Podcast: Kia Miller – Yogini and Yoga Teacher"
Listen to Episode 5 of The Yogapedia Podcast, "Elevating our Consciousness," featuring yogini and yoga teacher Kia Miller.
The Yogapedia Podcast is here to help you navigate life's biggest questions through the lens of yoga. Listen to insightful discussions with master teachers, leading experts, doctors, researchers and practitioners as they share all the tips, secrets and special knowledge you need for a healthier, more meaningful life. The ancient teachings of yoga offer extraordinary solutions for navigating many of the critical issues in our modern landscape. Through intimate conversation, our expert guests share their personal relationship to yoga, the discoveries that defined their path and the insights that brought meaning into their everyday lives.
These are free to listen on Apple
podcasts
:
For thousands of years, yogis gathered together in satsang to study the teachings of yoga. The Yogapedia Podcast is a designed for that purpose, to be a place where we can gather and learn from modern yoga scholars and teachers.
---
A Good Read from the Greater Good Science Center
Why Is Nature So Good for Your Mental Health?
A new study suggests that nature may make us happier and healthier because it inspires awe.
BY JILL SUTTIE

In recent years, a number of wilderness therapy programs have cropped up to help people who suffer from mental health challenges. These trips often involve physically and emotionally engaging experiences—like backpacking or rock-climbing in remote areas—combined with therapeutic work from caring professionals. Something about being engaged in nature seems to help hard-to-treat patients open up, find new confidence, and focus their lives in more positive directions.
Read full article: https://greatergood.berkeley.edu/article/item/why_is_nature_so_good_for_your_mental_health
I agree 100%. Nature is one of the reasons I'll be walking the Camino de Santiago next month for the fourth time in four years. I will share some of my adventures on my Instagram and Facebook pages. Along with my backpack and minimalist gear, I'll be wearing my journalist cap, scoping out travel tips for a route report which will eventually be published on my blog at thecaminoprovides.com.
---
That's a wrap for May! Please let me know if you have events to consider for future newsletters.